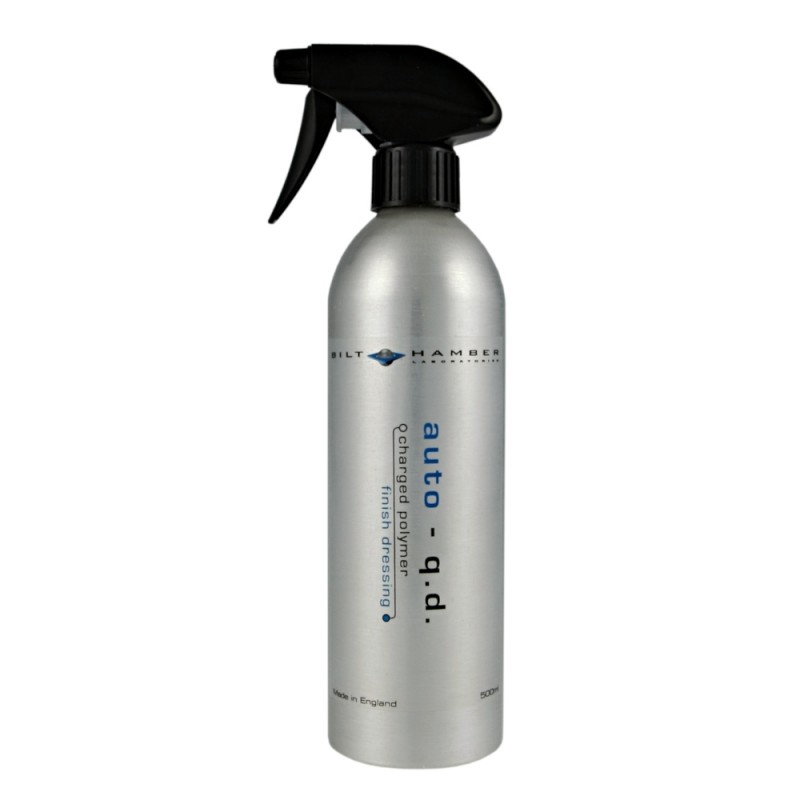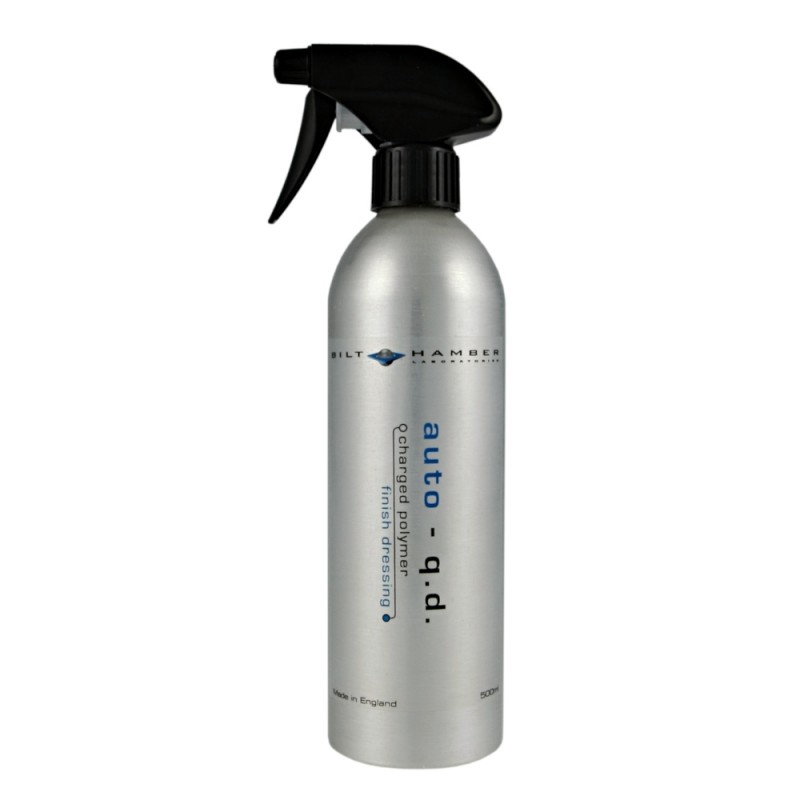 Auto-QD is a concentrated quick detailer spray with unique charged polymers that suspend particulate matter to protect highly finished automotive paints from hologram scratching.
Between washing the product acts as an effective waterless "wash" product, saving time, and water but preventing cob-webb scratching that can be imparted by non-charged products.
The high-shine imparted protects and beautifies paintwork, inhibits UV degradation and oxidization. It also very effectively preserves previously applied last stage products such as waxes and sealants.
Water based and safe for all automotive paint finishes auto-QD does not result in chemical build-up or dusty chalky residue. Will effectively clean paint-work after compounding stages and does not mark or stain plastic trim, rubber or composites and will impart protection and sheen to them too.
It can be diluted with water to provide extremely economical LSP preservation and as a drying aid to prevent water-spotting of hard water.
Auto-QD can also be used as a lubricant for auto-clay and other clays.
Scroll To Top

Scroll To Top